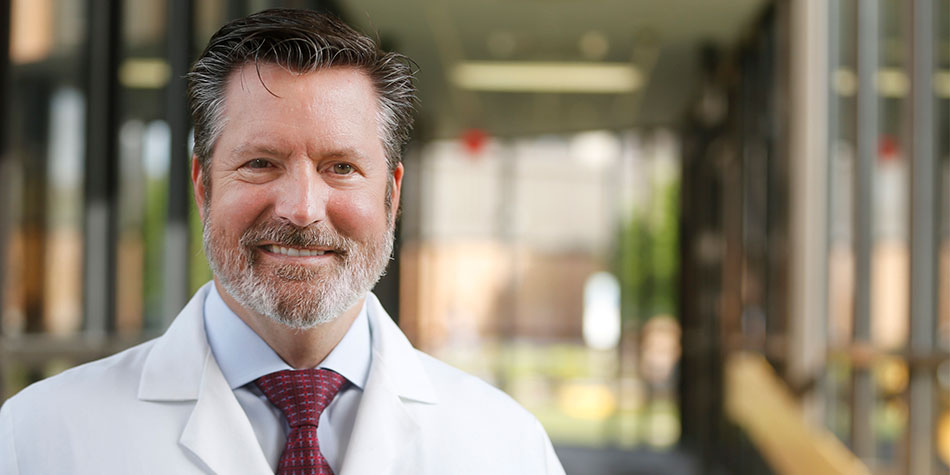 Advanced Surgical Partners of Virginia, serving the Mid-Atlantic region, is one of the first in the area to perform bariatric procedures using a robotic surgical platform. Led by Dr. Matthew Brengman, a board-certified bariatric surgeon and leading expert on gastroparesis, the practice specializes in minimally-invasive robotic surgeries and weight loss management for obese adults.
Dr. Brengman moved to Richmond in 2004. He is a Fellow of the American College of Surgeons and The American Society for Metabolic and Bariatric Surgery, as well as past-president of the Virginia Bariatric Society and current chair of the ASMBS insurance committee. He also serves as the medical director for the Parham Doctors' Hospital Bariatric Program. Dr. Brengman served with the 28th Combat Support Hospital in Baghdad during Operation Iraqi Freedom and went on to co-found the laparoscopic bariatric program at Walter Reed Army Medical Center with Dr. Kim Marley.
According to Dr. Brengman, most people considering weight loss surgery have been thinking about it for years. "At an average age of 44, many of our patients opt for bariatric surgery when their excess weight begins to have a significant adverse effect on their health." Diabetes, coronary artery disease, fatty liver disease, and reflux are common conditions associated with being 75 pounds or more overweight and having a body mass index (BMI) over 40. "That being said," adds Brengman, "medical conditions are not the only motivation for seeking bariatric surgery. Many patients simply want to be able to hold their child or grandchild on their lap, and more and more younger adults seek weight loss surgery as a means to expand opportunities for personal growth and relationships."
Advantages of robotic weight loss surgery
In the early to mid-2000s, weight loss surgery moved away from traditional open abdominal surgery toward a minimally-invasive, laparoscopic approach. Now, close to 20 years later, robotic surgery is seen as the hallmark of the future. After making a few very small incisions, Dr. Brengman remotely controls a robotic camera and long, thin instruments that use precise, controlled movements. Potential advantages of robotic bariatric surgery include:
A 3-dimensional, high-definition view of the surgical site
Use of instruments that maneuver more accurately than the human hand
Shortened surgery time, resulting in less time under anesthesia
Less pain and faster recovery time
Following robotic surgery, most patients go home as early as the next day. As they lose weight over the next nine to 12 months, they have regular follow-up appointments with Dr. Brengman and his surgical team, as well as an on-staff dietician and psychologist, all focused on helping patients transition from a mindset of weight loss to weight maintenance.
A personalized approach to robotic bariatric surgery

Common bariatric procedures focus on reducing the size of the stomach, thus limiting calorie intake and resulting in weight loss. These procedures include sleeve gastrectomy, gastric bypass, bariatric revisions, and duodenal switch, a surgery for patients with a BMI over 60. The team at Parham Doctors' Hospital is the only program in central Virginia performing a completely robotic duodenal switch.
An individualized approach to weight loss surgery is key. While sleeve gastrectomy may be the most common type of bariatric surgery, it is not the right choice for every patient. Prior to choosing a treatment plan, Dr. Brengman and his team extensively interview patients to better understand their end goals for weight loss and how any existing medical conditions are impacted by being overweight. How do they envision their life once they lose weight? What is their risk tolerance for different weight loss procedures? These are important factors in determining the best type of weight loss surgery for each patient.
With the goal of offering comprehensive support for patients before and after their weight loss procedure, Advanced Surgical Partners of Virginia offers:
Caring and specially-trained nursing and support staff
Commitment-free educational seminars held once a month (To sign up for an upcoming seminar, use the online scheduling tool.)
Preoperative and postoperative nutritional and support staff
Preoperative patient education classes to prepare patients for weight loss surgery
Experienced weight loss surgeons trained in advanced robotic surgical techniques
Personalized treatment plans to assure the best patient outcomes
Long-term follow-up care
Monthly support group meetings
As a surgeon, Dr. Brengman's greatest reward is seeing his patients able to do the things they always imagined. To watch a video about bariatric procedures offered at Advanced Surgical Partners of Virginia or to schedule an appointment with Dr. Brengman, call 804.360.0600.