7101 Jahnke Road Suite 200
Richmond, VA 23225
Phone: (804) 483-1270
Fax: (804) 320-2331

About Levinson Heart Failure Clinic
At Levinson Heart Failure Clinic in the Greater Richmond region, our expert cardiologists focus on prevention, diagnosis and treatment of cardiovascular diseases, including heart failure.
As part of the HCA Virginia Physicians network, we provide patients with high-quality care and services that help them regain heart health.
We treat a range of heart conditions and specialize in treating:
Cardiomyopathy
Congestive heart failure
Hypertension
For more information about our services at Levinson Heart Failure Clinic, please call (804) 483-1270.
Recognition
---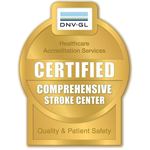 Our heart failure clinic is certified by DNV GL as a Ventricular Assist Devices (VAD) Facility. That means we care for the most sensitive and intensive diseases of the heart, helping each maintain a healthy and active lifestyle.
Heart failure diagnosis and treatment
To ensure our patients receive the care they deserve, we use advanced technology to diagnose and treat heart conditions.
Our diagnostic and treatment procedures include:
Cardiac characterization
Coronary angioplasty
Coronary stenting
Left ventricular assist device (LVAD) implantation
Pacemaker and implantable cardioverter defibrillator (ICD) implantation
Visiting our facility
Our heart failure clinic in Richmond now offers online appointment scheduling.