7101 Jahnke Road Suite 200
Richmond, VA 23225
Phone: (804) 483-1270
Fax: (804) 320-2331

About Levinson Heart Failure Clinic
At Levinson Heart Failure Clinic, located at Chippenham Hospital, patients in the Greater Richmond region have access to the area's top specialists for advanced heart failure. Our expert team, led by advanced heart failure and mechanical circulatory support (MCS) specialist Nikolas Krishna, MD, is dedicated to serving patients in Central Virginia and beyond.
As a certified ventricular assist devices (VAD) facility, we care for patients with the most complex and intensive heart conditions and ensure they are receiving the most advanced care available with high-quality services to help them regain heart health.
For more information about our services at Levinson Heart Failure Clinic, please call (804) 483-1270.
What makes our program unique
At Levinson Heart Failure Clinic, we developed a unique model of care putting the patient at the forefront of everything we do. Here, patients see the same care team (including our advanced heart failure physician and nurse practitioner, social worker and palliative care) throughout their time here as a patient for consistent and progressive care.
Additionally, we provide care with a multidisciplinary team approach which means we work very closely with the patient's cardiologist and other specialists such as pulmonologists, critical care specialists, nephrologists and primary care providers to ensure we aren't just taking care of a patient's heart, but treating the whole person and ensuring a seamless transition of care as you see your care team.
Since we are located inside Chippenham Hospital, our patients can immediately be admitted to the hospital or been seen in our comfortable and private outpatient infusion clinic, when needed, offering the utmost in continuity of care. This prevents a patient from going to an emergency room where the patient sees a care team that doesn't know their case.
We also provide our patients and caregivers with the support they need. When we see patients and their caregivers in the advanced heart failure clinic, we focus on educating them on their condition, treatment and prognosis so they can own their healthcare.
Healthcare for advanced heart failure doesn't just affect the patient. It affects the whole family. We include a caregiver, family member or loved one, in the involvement of the patient's care plan. The caregiver should attend appointments and be part of the treatment plan.
Recognition
---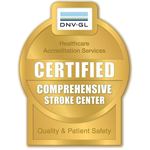 Our heart failure clinic is certified by DNV GL as a Ventricular Assist Devices (VAD) Facility. That means we care for the most sensitive and intensive diseases of the heart, helping each maintain a healthy and active lifestyle.
Conditions
Our team of specialists treat the most complex of heart conditions. Some of these conditions include:
Adult congenital heart abnormalities
Cardiomyopathy
Congestive heart failure
Diastolic heart failure
End-stage heart failure
Familial cardiomyopathy
Hypertrophic cardiomyopathy
Hypertension
Ischemic cardiomyopathy
Myocarditis
Systolic heart failure
Services we provide
At Levinson Heart Failure Clinic, we use the most advanced diagnostic tools available today and develop a treatment plan using a multidisciplinary team approach. This means specialists from nutrition, pharmacy, social work, palliative care and physicians from other specialties like pulmonology and critical care take part in your care and help to develop a treatment plan tailored to your needs.
Treatments for advanced heart failure and other heart conditions typically involve a combination of therapies, including nonsurgical and surgical options, to provide the best possible outcomes. Our goal is to maximize a patient's quality of life. Some of the services and treatments we offer include:
Cardiac catheterization
Coronary angioplasty
Coronary stenting
CT scan of the heart
Echocardiogram (ultrasound of the heart)
Left ventricular assist device (LVAD)
Lifestyle evaluations and modification plans
Medication management
Magnetic resonance imaging scan of the heart
Nuclear stress tests
Patient Stories
LVAD surgery gives new life to patients with advanced heart failure.