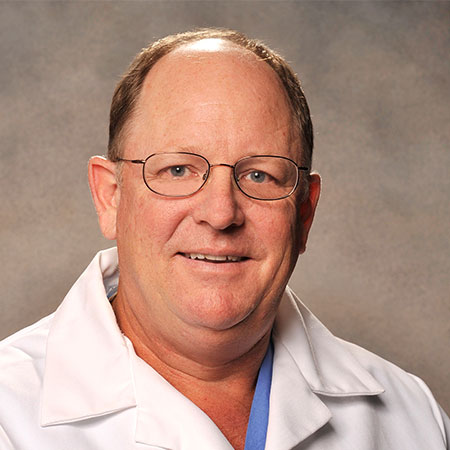 Dr. James Christmas, a board-certified and fellowship-trained maternal-fetal medicine specialist and obstetrician-gynecologist at Commonwealth Perinatal Services in Richmond, Virginia, has been delivering babies for more than 30 years. As an expert in high-risk and complicated pregnancies, he understands the importance of having a neonatal intensive care unit, commonly called a NICU, close by. The NICU is a department in the hospital that is staffed with specially trained healthcare professionals who provide intensive care to premature and critically ill newborn babies.
"Some women, like those with gestational diabetes, are at higher risk of having a baby that needs to go to the NICU, but most NICU cases are not predictable", advises Dr. Christmas. "It is always best to err on the side of caution and deliver your baby in a hospital that is equipped to care for your newborn no matter what situation arises."
Top reasons babies are admitted to the NICU
Some babies may need monitoring and care in the NICU for a prolonged period of time and some may only stay for a day or so. According to the March of Dimes®, the most common reasons for NICU stays include:
Prematurity—Babies born before 37 weeks of gestation are not considered full-term, and may not be physically and developmentally mature enough to thrive outside of the womb. In the NICU, premature infants are placed in an incubator that simulates the temperature of the uterus. While there, they receive treatments that nurture weight gain, physical, and neurological development.
Respiratory distress—Some newborns, especially those who are premature, are born with underdeveloped lungs and suffer from breathing problems. Respiratory distress syndrome (RDS) is treated with a breathing tube or, in more severe cases, by placing the infant on a ventilator.
Heart defects and conditions—Babies may be born with an irregular heart beat or a defect of the heart wall or valves. Surgery can successfully correct most abnormalities of the heart.
Low blood glucose levels—Hypoglycemia, or low blood sugar, is a common condition in babies born to mothers with gestational diabetes. Babies with hypoglycemia must have their blood sugar levels checked regularly after birth.
Feeding issues—Premature or sick infants may have trouble eating, resulting in an unstable metabolism. Babies in the NICU may be fed intravenously to help them get enough proper nutrition to grow and become stronger.
Sepsis—An infection of the blood stream, called sepsis, is a serious and possibly fatal condition caused by bacteria. Babies may not have the immune system to successfully fight off a severe infection and will be treated with antibiotics.
As Dr. Christmas recommends, "When your newborn baby is in such a fragile state, you don't want to worry about transporting them by ambulance or helicopter to a facility that has the expertise to care for them. By delivering at a hospital with a NICU, you can still have a personalized birth plan, including doula or midwife services, but also have the peace of mind that the NICU is there if you need it."
Risk factors for having a premature baby
According to the Centers for Disease Control and Prevention, one in 10 babies in the United States will be born prematurely. There are reasons that a woman is at greater risk of having a baby before it is full-term, although some women give birth early with no known cause. Risk factors of having a premature baby that could need NICU support are:
Having a premature baby in the past.
Being pregnant with multiple babies.
Smoking or other substance abuse.
Having less than 18 months between pregnancies.
Having gestational diabetes.
Electing to induce labor.
Prolonged labor.
The importance of a NICU
Unlike delivery rooms of decades past, many hospitals now tout birthing centers that are state-of-the-art medical facilities with many of the same comforts as home. In addition to renovated, spa-like rooms, babies born at Henrico Doctors' Hospital, Johnston-Willis Hospital, Chippenham Hospital, and Reston Hospital Center have access to Level III NICU care and those born at StoneSprings Hospital Center and Spotsylvania Regional Medical Center have access to Level II NICU care. This means they offer maternity services with expert providers and nurses who are equipped to care for infants when unexpected complications arise during labor or delivery.
Infants in the NICU receive 24-hour care from top neonatologists, clinical nurse specialists, respiratory therapists, physical therapists, and feeding and swallowing therapists. Highly skilled maternal-fetal medicine specialists, nurses, social workers, and lactation consultants are also available around the clock to support parents of NICU babies. Having these experts at your disposal helps ensure the best chance of keeping your newborn safe and healthy.
James Christmas, MD, specializes in multi-fetal pregnancies, preterm labor management and prevention, cervical incompetence, and prenatal diagnosis. He has worked in perinatal safety and quality for more than 20 years, and is HCA Healthcare's National Medical Director for Women's and Children's Services. Dr. Christmas is a graduate of the University of Virginia School of Medicine and completed his residency at the Medical University of South Carolina at Charleston. He also completed a fellowship in maternal-fetal medicine at the University of Texas Southwestern Medical Center, in Dallas.
Dr. Christmas is affiliated with Henrico Doctors' Hospital, Johnston-Willis Hospital, and Chippenham Hospital. To schedule an appointment with him, call 804-289-4972.