About Commonwealth Perinatal Services
For more than 20 years, our maternal-fetal medicine physicians and dedicated staff at Commonwealth Perinatal Services have been committed to caring for women with high-risk pregnancies in Virginia. Part of the HCA Virginia Physicians network, we provide a range of prenatal services, in addition to perinatal consultations, at several locations including Richmond, Fredericksburg, and Williamsburg.
For patients who have high-risk health issues or may need more than routine care, our dedicated team is here. We will determine the appropriate treatment and work closely with your obstetrician throughout your pregnancy to provide comprehensive, compassionate perinatal care.
For more information about our perinatal services at Commonwealth Perinatal Services, call (804) 281-5540.
Advanced perinatal care in Virginia
Our dedicated team—including maternal-fetal medicine physicians, genetic counselors, nurses and ultrasonographers—is here to provide quality, compassionate care during your pregnancy. If you are at risk for certain pregnancy complications, your obstetrician will request a consultation prior to, or during, your pregnancy with one of our obstetrician gynecologists (Ob/Gyns).
Services we offer
Our specialized physicians are experienced in diagnosing and treating women who are currently experiencing, or may experience, pregnancy complications. Our goal is to ensure you receive the extra care you deserve during your pregnancy.
Our services include:
Gestational diabetes counseling—Gestational diabetes, diabetes that occurs during pregnancy, is one of the most common pregnancy complications. Our doctors work with mothers to treat and minimize symptoms of gestational diabetes.
Perinatal consultations—During a perinatal consultation, perinatal specialists and Ob/Gyns will evaluate the mother and the fetus. They will determine if there are factors that may indicate a high-risk pregnancy and will create a care plan.
Preconception counseling—Similar to a perinatal consultation, during preconception counseling, doctors evaluate the likelihood of a mother having a high-risk pregnancy before pregnancy occurs. This helps women make informed decisions about childbirth.
Prenatal testing—We offer sonographic screening and genetic testing to determine if the fetus is experiencing any birth defects, such as:

Cleft lip
Congenital birth defects
Down syndrome (trisomy 21)
Spina bifida
Edwards' syndrome (trisomy 18)

Genetic Counseling—For patients with a family history of genetic abnormalities or diseases, we offer genetic counseling and genetic testing. Genetic testing usually refers to DNA analysis to identify changes in gene sequence or expression levels. Genetic testing is performs for three reasons:

Confirmational diagnosis of a symptomatic individual
Presymptomatic testing for estimating risk of developing disease
Prenatal screening and diagnosis
Newborn screening
Pre-implantation genetic diagnosis
Carrier screening

TeleMFM—Our telemed technology allows high-risk patients to receive a consultation with one of our physicians or genetic counselors without physically coming in to see us.
Conditions we treat
We care for women with high-risk conditions that include:
Twins or triplets
Premature labor or a history of premature labor or delivery
Preeclampsia
Concerns due to higher body weight and/or obesity
Maternal age of 35 or greater
Chronic hypertension
Diabetes
Types 1 or 2 or gestational
Short or weakened cervix (cerclage)
Abnormalities of the placenta (placenta accreta, placenta previa, abruption placentae)
Pre-existing medical conditions such as asthma, anemia, bleeding disorders, Crohn's disease, heart disease, Lupus, and rheumatoid arthritis
Infections such as HIV, Hepatitis B or C, Zika, and other viruses
Drug dependence
Suspected birth defects
Family history of genetic disease or birth defects
Uterine fibroids
Meet our perinatal nurse navigators
Nurse Navigator at Henrico Doctors' Hospital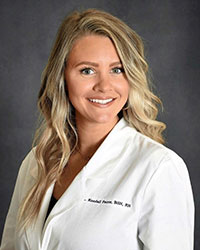 Kendall Pacoe, RN, BSN, is our perinatal nurse navigator at Henrico Doctors' Hospital. Ms. Pacoe attended Radford University for her nursing prerequisites and graduated from South University, with her RN, BSN in June of 2019. After completing her Senior Preceptorship at Henrico Doctors' Hospital, in the Mother Baby Unit, she was offered a job in August of 2019. Ms. Pacoe has had a lifelong passion for babies and gained invaluable patient care experience working in the Mother Baby Unit over the last two years.
She will help guide high-risk patients through their pregnancy, counseling them along the way. Her passion for patient education and care is an asset to the patients and their families, as she navigates them through their high-risk pregnancy.
For more information you can email Ms. Pacoe directly or call her at (804) 200-7534 or (804) 297-1547.
Nurse Navigator at Johnston-Willis Hospital
Barbara Greeden, MSN, RN, is our perinatal nurse navigator at Johnston-Willis Hospital. Prior to nursing, Ms. Greeden was active duty in the United States Air Force and worked as an aircraft engine mechanic and flying crew chief. Ms. Greeden gained leadership skills and life experience during her time in the Air Force. She graduated with her RN in 2009, then attended Liberty University to complete her BSN in 2018 and her MSN in 2021. With over 10 years of labor and delivery experience, Ms. Greeden's life work is helping expectant mothers with their next step of care. She collaborates with a multidisciplinary team to ensure a smooth transition of care for mothers and their baby's care needs. Patients find a compassionate and experienced friend in Ms. Greeden. She is available to assist high risk patients with everything from appointment scheduling to directions, hospital tours, and what to expect at their next office visit. At home, Ms. Greeden enjoys spending time with her husband and children.
For more information you can email Ms. Greeden directly or call her at (804) 998-0639.
Nurse Navigator at Spotsylvania Regional Medical Center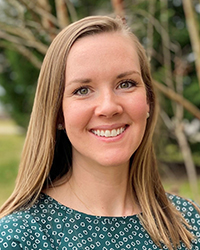 Betti Jo Judge, BSN, RNC-OB, is our perinatal nurse navigator at Spotsylvania Regional Medical Center. Ms. Judge graduated with her RN, BSN from James Madison University in 2011. She has over 10 years of experience in obstetrics care with the majority of that time involving care for high-risk mothers and babies. Ms. Judge partners with patients to support them throughout their pregnancy by providing resources and education, developing personalized care plans and facilitating planning with the multidisciplinary team to ensure we are ready for their delivery. Ms. Judge's ultimate goal is to provide patients with the information they need to feel at ease allowing them to focus on wellness during this exciting time. Outside of work, Ms. Judge enjoys cooking, reading, and keeps busy with her husband and two daughters.
For more information you can email Ms. Judge directly or call her at (540) 498-4682.